Problems With IT Outsourcing: What Challenges Are Faced In Outsourcing IT?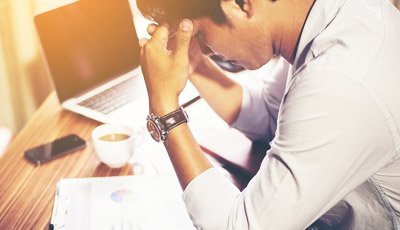 Even if IT outsourcing comes with a lot of benefits, like everything, it has its own problems. You will need to be familiar with the challenges you might face before you make a contract decision with an IT outsourcing service, as it will help you to have a plan in case the problems occur. So, to help you with the outsourcing problems and solutions, here are some of the most commonly faced problems with it outsourcing.
Invalid or Limited Information During the Contract Signing
Sometimes, clients sign for the terms without knowing what they are, This might create a lot of problems in the future. So, to avoid this, we recommend you to point a guideline yourself as well, listing the services you would want the IT outsourcing support to.provide you, and ask them if they will be available as you want them to be.
Different Ways of Doing Things
The two parties working together may have different ways of approaching things. Different processes, schedules, etc., might create unhealthy chemistry, so it is of utmost importance of both the companies understanding each other before starting the work.
Priorities
Two priority issues exist as problems with outsourcing it; work priority and company priority.
Work priority
What your company deems as of the utmost importance might not be considered so much by the outsourcing company. They might not work by your work routine.
Company Priority
Your company might not be the only one which the outsourcing solution is working with at the moment. You never know if they place your business house in the same grounds as the others.
Hidden Cost
Some outsourcing companies will approach you with bills which you never thought would exist. There might be hidden costs in the services they provide. Make it clear during the contract signing with what you will and you won't be paying for.
Employee Problem (Outsourcing Side)
It is not guaranteed that the IT outsourcing service company will always send the same IT engineer to get your things done. After your company just being used to an expert, they might meanwhile be replaced with another one, which might invite confusions.
Employee Problem (Your Side)
Your employees, seeing the company hire another company might be unwilling to participate. This is going to hurt the company long term if you don't advice your employees to work with the outsourcing service.
Security Problems
Sometimes, the outsourcing company may not be as concerned with the security of your resources as they should be. Also, there remains a chance that the private information of your office is leaked, so always be careful with whom you hire to do the work.
Stuck Contract
Let's say that you are satisfied with what the outsourcing company is doing for you. They have brought in a lot of problems than the work, and now you want them out. The only problem is that you will be entitled to the contract. They have a right to work for you and take your money until. The contract says.
Well, yes, there are problems with IT outsourcing, but you can avoid them working with a great IT outsourcing services companies. For example, work with us, we won't let any of these occur. Our portfolio and track records speak for themselves, ask our clients; they will say that we know the types of outsourcing problems and have clear methods of getting through them. Get to know more about us here.