IT Outsourcing Singapore: Where technology meets excellence!
As the competition between businesses to attract and maintain a loyal and profitable customer base intensifies, how effectively you manage your non-core business operations has become a critical differentiator. This is the primary reason why the role of IT Outsourcing within a business strategy has evolved in recent years. This goes way beyond just IT Outsourcing. This is business and IT services sourcing.
IT Outsourcing Services in Singapore
Singapore may be a small island nation, but when it comes to IT, the region has evolved tremendously. Although Singapore's IT services market is comparatively small, the region is trying to position itself as an attractive locale for setting up global sourcing operations.
Given the welcoming business environment, quality infrastructure and strategic geographical location, it is no surprise that the region's sourcing sector is expanding at a fast pace.
Singapore's outsourcing market has been recognized as the second fastest growing market across the world by the U.S. Department of Commerce.
The region is home to a number of global corporations such as Microsoft, Hewlett-Packard, and Citibank to name just a few. The business processing sector in this region is booming, and with the commitment of the government, the state is an international hub for business process outsourcing resources. In contrast to emerging markets, the state established and positioned its IT outsourcing market as a high quality market that offers efficient IT solutions for businesses.
What is IT Outsourcing?
In the competitive environment of business today where the struggle is balancing costs and benefits in every key decision, business leaders are beginning to realize that keeping all operations in-house may not be the most efficient business practice in terms of profitability.
Some IT Outsourcing Benefits include:
Access to Better Technology, Greater Transparency and Improved Collaboration
Most recently, outsourcing has evolved from a trend to an enduring reality – one of the best ways for companies to attain, maintain and sustain high performance. The biggest advantage of business process outsourcing is that it provides many business entities with the advantage, scope, and skill set to become more competitive. In addition, it puts other enhancements within reach including access to better technology, greater transparency and improved collaboration.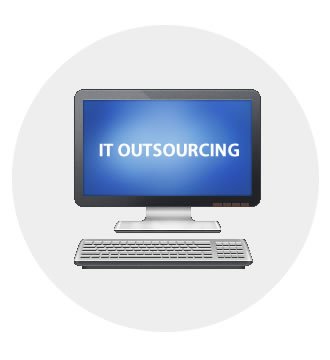 Utilize Resources Efficiently
When you're looking to take your customer experience to the next level, even slightest interactions matter. Given the limited availability of resources and challenges imposed by globalization, it has become more critical than ever for businesses to utilize their resources efficiently in order to stay ahead of everyone.
Retain High Value Customers
The ability of organizations to build and maintain lasting relationships with customers has long been a cornerstone of high performance. Today however, this keystone of success is not as stable as it once was. With new businesses entering the arena, it has become challenging to retain high value customers.
Go Beyond Technical Expertise
In order to consistently deliver the most convincing customer experiences, you need expertise, access to technology, and resources. Most small to medium sized businesses do not have the necessary skills and expertise to manage in-house customer service centers – this is where IT Outsourcing comes in.
Streamline your IT Processes
What could be better than being able to streamline your IT processes with solutions that allow you to manage IT operations quickly and efficiently, without spending a fortune? IT Outsourcing providers can help you balance your need to maintain costs and provide great customer experience by leveraging the cloud for IT operations.
Under managed IT service agreements, organizations are effectively transferring sections of their IT operations to professional service providers. Managed IT services are ideally suited for businesses that have limited access to the in-house technologies and expertise but need the on-going assurance that their IT systems are fast, reliable and secure.
How IT Outsourcing Works for You?
Towards this end, businesses have been forced hard to evaluate their processes and strategies and find the right balance between efficiency and effectiveness. Cloud computing, big data, mobility- new advancements in technology have radically changed the business landscape. As the world of technology becomes increasingly complex, managing an in-house IT department has become quite challenging for businesses operating in today's era.
IT Consulting Service Partner
To swiftly turn these advances into competitive advantages, your small business needs an IT consulting service partner with efficient and innovative solutions, clearly-defined strategies and deep domain experience. The relentless push to operate more efficiently has forced organizations to seek strategic advantages based on outsource alliances.
This not only allows them to focus their efforts on strengthening their core competencies but also eliminates the costs associated with hiring employees and setting up an IT department setup in-house.
If you're a small to medium sized enterprise, considering whether or not outsourcing IT operations will benefit your business, take heart. You're not alone! While this sure is a beneficial arrangement for most businesses, it does not always justify the need of hiring services of a professional to manage your day-to-day IT operations.
Hiring the services of a professional IT solutions company for IT functions instead of keeping an in-house department might be a profitable option if:
You feel that it has become challenging to manage and retain a permanent IT department in relation to costs
Your IT operations are becoming increasingly complex and the costs are rising
You have inadequate resources to combat security threats that may pose serious risks to the confidentiality of sensitive information
You are beginning to spend more resources to manage IT operations
If that's the case, it would be an intelligent move to hire the services of a professional IT Outsourcing Company. They will help you define, design and execute IT strategies that drive growth.
Why Choose IT Outsourcing for your Business?
A powerful blend of Flexibility, Efficiency, Functionality and Reliability
Deploy your business on technology that's built for speed and reliability. By picking the best IT Outsourcing provider, you get the benefit of dealing with an industry leading service provider and scale your solution as your business grows. They have all the data system solutions your business needs, in addition to the technical expertise and assistance you won't find anywhere else. From developing IT strategy and consulting to network management, skilled technicians and IT desk and ticketing, IT Outsourcing firms offer a full circle of IT services to their clients.
IT Outsourcing allows businesses to:
Benefit from advanced technology at a fraction of costs and achieve the highest standards in IT operations with little or no upfront capital investment
Enhance business continuity by offering superior customer experiences
Improve levels of customer retention and build a profitable customer base
Meet the demands of today's world, with reliable and powerful solutions, improved security and experience your clients can bank on
Improve the efficiency of your IT operations, help you deliver exceptional customer experience and improve your bottom line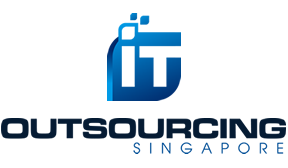 Summary of IT Outsourcing
The world of business is changing fast. With the proliferation of new technology and devices, customers today expect customized services. Struggling hard to maintain a balance between costs and benefits, delivering a consistent customer experience has become an uphill battle especially for businesses with limited resources.
When you take into consideration the elimination of costs associated with maintaining a full time IT staff with staff turnover and other related costs, the cost effectiveness of outsourcing becomes very rewarding. The bottom line is, by outsourcing your IT operations and business development operations, you only pay for what you need- nothing more, nothing less.
How you provide your customers with a memorable experience can mean the difference between success and failure for businesses operating in today's hyper-connected business landscape. In the world of modern business, it is all about making your systems more agile and automated. What is your business doing about it?